28 Pleasant St., Randolph
Wednesdays, 1 – 4 p.m. Saturdays, 10 a.m. – 2 p.m.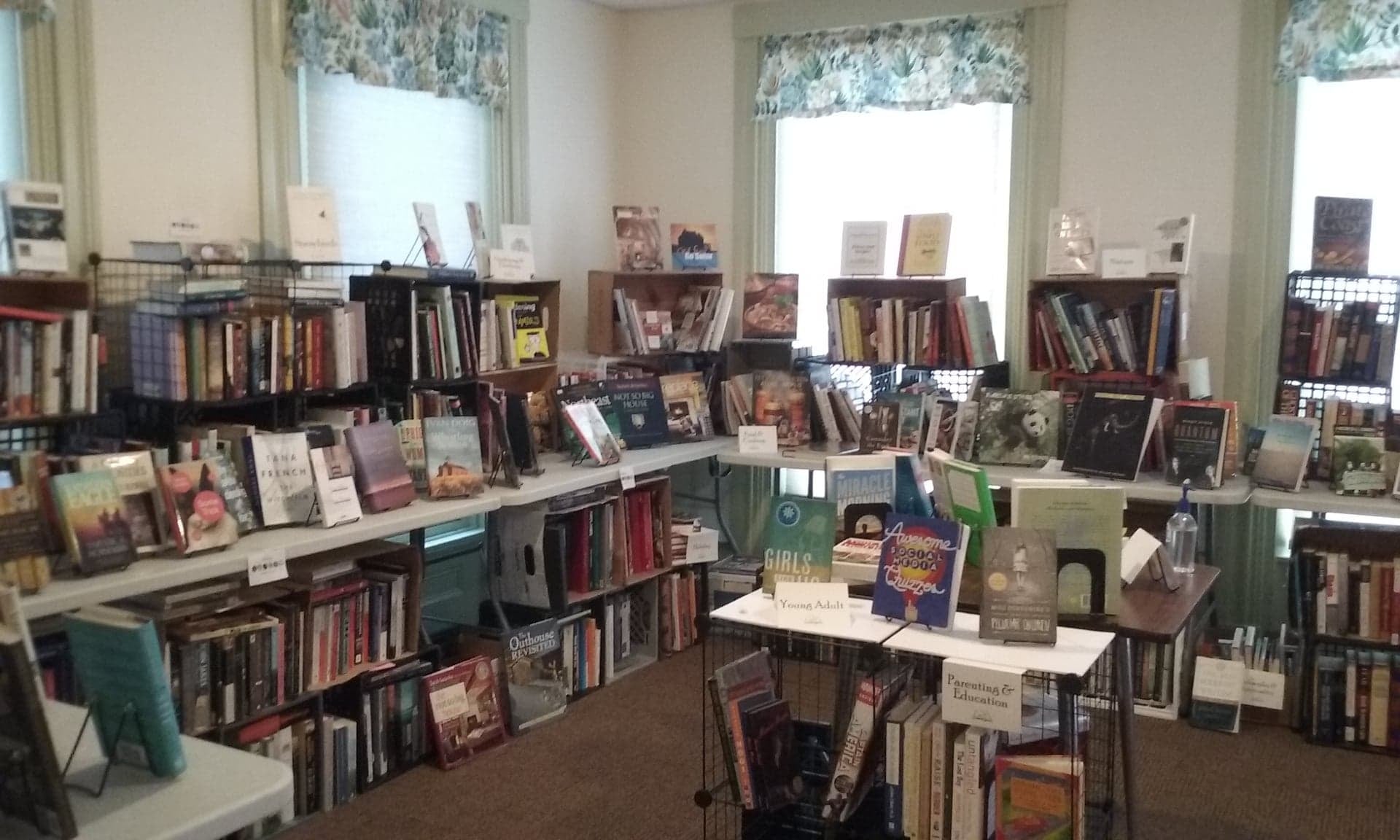 The Friends of Kimball Library offer a carefully curated collection of very gently used books, fiction and non-fiction, history, cooking and much more. There are reproduction 1877 maps of Randolph, canvas book bags, and an extensive collection of children's books.
If you're looking for particular authors or specific genres, you can contact us at [email protected] and we'll see what we can find for you. Find and follow us on Facebook to learn out about our special sales and featured monthly markdowns.
Parking is available behind the building. At this time, masks are strongly encouraged and greatly appreciated.
We welcome volunteers! We have opportunities for people with all sorts of skills. Physical jobs and seated jobs, tech and non-tech. Please contact us at [email protected] or message us on Facebook at "Friends of Kimball Library".
All proceeds from the sales are used to support programs and purchase materials for Kimball Public Library. The Friends of Kimball Library is a 501(C)3, non-profit organization.
Donation Guidelines
The Friends of Kimball Library are accepting book donations BY APPOINTMENT ONLY.
To make an appointment, please email: [email protected]
Please do not take books to the Library, they are not equipped to handle donations at this time.
We are grateful for your donations, they are our most important asset.
Because we are a volunteer, non-profit organization, trying to do our best for Kimball Library and for our community, we ask that you consider the following guidelines when making a donation of books, DVDs and CDs.
Thank you, from the Friends of Kimball Library
We welcome:
Books: Hard cover, soft cover. Any genre, fiction, non-fiction.

Children's and young adult books
Language and ESL materials
Art and photography books
Cookbooks and craft books

DVDs and CDs – Playable and in good condition
Sheet music in good condition
Collectables and collections
We cannot accept:
Magazines, software, textbooks, dictionaries, encyclopedias, directories, travel guides.
Moldy, smelly, ripped, tattered or marked-up items.
Questions? Email us at [email protected]